First Pentecostal Church of Slidell
The First Pentecostal Church of Slidell is a church that believes whole-heartedly in the power of Jesus Christ to change lives. We believe that the greatest need of every person is to know God and to understand our value and purpose in His eyes. As a church, we are sincerely seeking to follow after God and reflect His love to others. Our mission is to serve as a place of healing and hope for those in need. Our members represent all ages and walks of life. Wherever you are from, we want to welcome you into our family!
​
We have services every Sunday at 10 AM and Wednesday at 7 PM New Here?
Plan a Visit
We want to help make your first experience at
First Pentecostal Church of Slidell a great one!
A core belief of the Slidell church is the whole gospel to the whole world. We believe in the power of God and its ability to transcend through a computer or phone screen.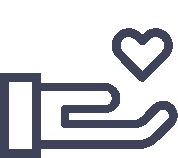 "Whoever is generous to the poor lends to the lord, and he will repay him for his deed."